choose the best moving company with different moving methods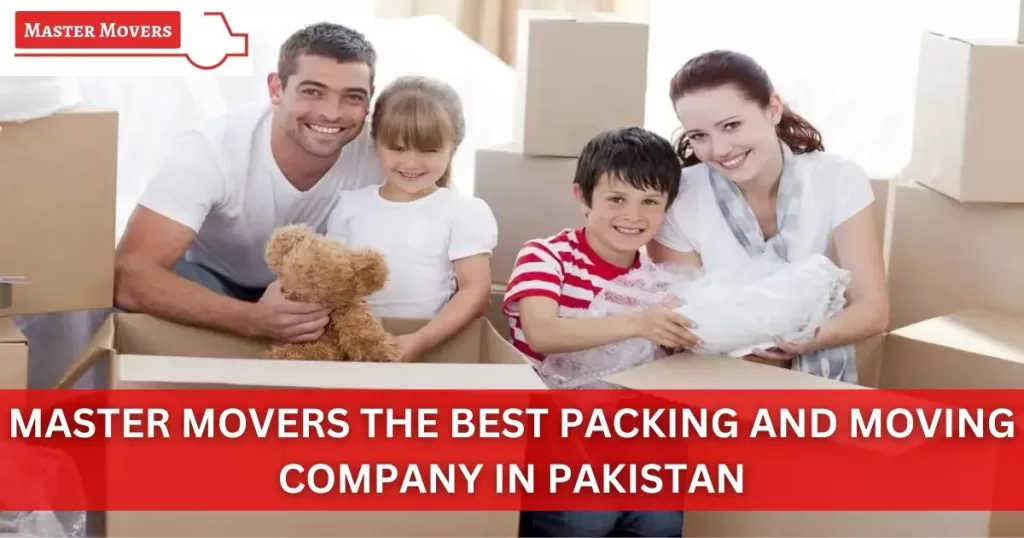 Choosing the right means of transport is one of the most important decisions you will make during the moving process. Fortunately, we as Master Movers are here to make it more trouble-free for you. Whether you're considering a DIY move or just want to hire a Moving Company in Lahore. We have moving options to suit your needs and budget. In most cases, Relocation options fall into three categories: 
1. do-it-yourself move 
2. hybrid move 
3. full-service moving. 
Within these categories, there are several ways to move from one place to another, such as renting trucks, moving containers, and using full-service Moving Companies. Keep reading to learn more about all your moving options.
Three kinds of moves
In the DIY movement you literally do everything yourself. From packing your household items and putting these items into the vehicle. To rent a moving truck and drive it to your new house. You're responsible for all the moving process and details when it comes to DIY Moving. It may save you money, but you will lose a lot of time and energy. Unless you're a Professional Mover. Chances are you'll accidentally break or damage your precious items. The do-it-yourself moving option is the cheapest way to move into a new home. But it is also the most stressful and time-consuming way.
A hybrid moving method is a combination of do-it-yourself (DIY) move with a full service moving. An excellent choice for the people who don't feel bad doing some moves on their own. When it comes to cost, hybrid relocation options fall somewhere between do-it-yourself move and full-service moving options. In the hybrid moving you rent a portable moving truck and load your items by yourself to move to a new home. You are responsible for packing and unloading the truck. But the truck will be arranged by a Moving Company in Lahore. You can also transport your belongings in a trailer. Another option for hybrid moves is renting a truck and hiring a labor-only movers to handle loading and unloading. Hybrid relocation options usually give you more flexibility in your moves and cost less than full-service transportation.
Full Service Moving Method
The pinnacle of moving options is having a full-service mover handle your move from start to finish. The full service step does not require you to do any work unless you choose to do so. Full service Moving Company in Lahore like Master Packers Movers take care of the lifting, loading, unloading and transport of your heavy load. They can also pack and unpack your luggage if you choose to add this service. They also offer both temporary and long-term storage for those who require it.
Sure, a full-service moving option is certainly convenient, but it is not cheap. The average cost of a long-distance move with a full-service mover is about Rs. 120000/-. However, many who choose a full-service moving will say that the convenience is worth the price.
Full-Service Moving Company in Pakistan like Master Movers also know what they're doing when it comes to packing and moving furniture and boxes. Hiring a Professional Moving Company in Lahore increases the chance that your goods will reach their destination in good condition. In general, full-service Transportation options are the most efficient and convenient way to Shift your home or office, but also the most expensive.
Let's take a look at the ways of moving
Do you want full control over your movements? Do you want to do everything yourself? In that case, renting a moving Vehicle can be a good solution. There are also many cost-saving benefits to using truck rentals to power your DIY moves. Renting a moving truck can even save you thousands of Rupees while you're on the move. Costs vary by company, time of year, and mileage, but you can probably rent a truck across the country for around Rs. 60000/-. You can also move on your own schedule without having to adjust the schedule of the Moving Company in Lahore.
Who can rent a moving truck: Renting a truck is great for those who want to do a DIY move. Those who want complete control over the moving process or are on a tight budget may want to consider renting a truck to relocate your home.
Hiring A Full-Service Moving Company
Perhaps the easiest way to move is to hire a Professional Moving Company in Lahore to do everything for you. From packing cartons and loading trucks to moving heavy furniture and helping with oversized items. The professionals from the company can handle all the tasks. To hire a Packing And Moving Company, we recommend getting quotes from several reputable moving companies in your area. You also can consider Master Movers a reputable and reliable Packing and Moving Company in Lahore. We as Professional Packers and Movers will inspect your luggage and provide a free Quote. Once you have decided when you are going to move, the Moving Company will come to your home with a moving vehicle to load and unload your belongings on the moving day. Hiring a Packing and Moving company is certainly the least difficult method, but also the most expensive.
Who should hire a full-service moving company:
Anyone with a flexible budget should consider hiring a full-service Moving Company in Lahore to handle their move from start to end.
Except for these methods you also can hire a moving container only. Moving containers is much cheaper than using Professional Packers and Movers. However, it is still more expensive than renting a truck to Transport your Goods.
For those who need to shift their home or office, our Moving Service is great for every small and big move. We also transport luggage across the borders.