freight Forwarding in pakistan
Freight forwarding is the field of logistics where goods move across the border nationally and internationally. There is an organized way of doing freight forwarding for the shipment of goods, which is done via freight forwarding companies. It is a kind of coordinated shipment of subject commodities through either single or multiple shipping carriers. These different carriers move the goods through various means of transportation, such as by air, by land, and by sea. Those companies which play a significant role in organizing the whole shipment move from one place to another are called freight forwarders. Freight forwarding is the technical process where efficient, well-organized, and well-planned execution of national and international movement across the border occurs. Freight forwarders basically act like a bridge between the carrier and the customers. The shipper and the agent are the key factors in the whole freight forwarding procedure. There you can have an opportunity for best-rate negotiation, container tracking, custom documentation, and freight consolidation. Aid from freight forwarders is somehow a necessary factor because they take complete responsibility for overlooking your shipping items and many other advantages.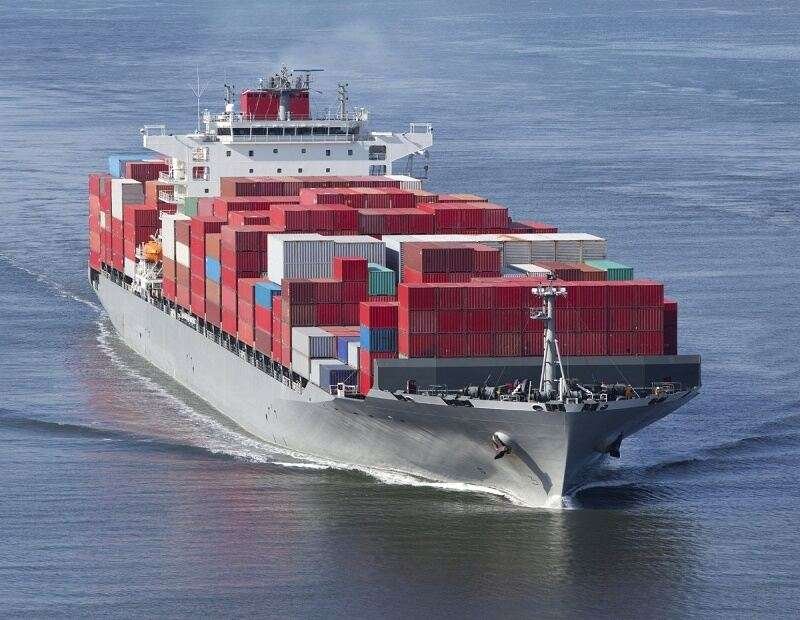 Why you need Freight Forwarding cpmpany
In the process of logistics operations such as import and export shipment handling, you cannot manage all things by yourself. If you have heard about the freight forwarder, then you understand the need for a freight forwarding company that takes almost half of your shipment burden from your shoulders. There are some essential reasons why you will need to have a freight forwarding company collaboration in your business.
Freight forwarders act as a shipping chain in your both B2B and B2C business in the transportation of your goods from one place to another. One of the vital roles a freight forwarder plays is perfectly handling cargo from departure to arrival.It takes great care of everything including, loading, packing, dealing, rate compensation, preparing documentation, and more by optimizing your supply chain. It ensures the safety and on-time delivery of your cargo by informing you of the current status of your shipment to its targeted location without any loss or damage.
Benefits you will get form master movers - freight forwarder
Master Movers works as freight forwarders in Pakistan for solving your all issues that you face in the negligence of aid of the forwarding agent during the process of shipment. This is a serious issue in the logistics field. This severely affects your business. If you want to move your goods for any purpose, especially in expanding your business, and want to handle the whole procedure of moving goods across the border safely, then hiring freight forwarder company like Master Movers (the best freight forwarding company in Pakistan) is a great option for you.
We serve best with import and export services that suit you perfectly. Sometimes, in your direct shipment, you cannot deal at your best with the importer or exporter. Hence, without the best deal, you have to face money loss, loss of items, and other crises. We are proficient in this case of dealing with the agent and can come up with a lot of benefits for your shipment.
Being a professional and recognized freight forwarding company in Pakistan, Master Movers is highly accessible and inexpensive. We always make a suitable deal of shipment packages for your convenience. What you expect we completely try to come up with the best freight charges for cargo moved via air, land, or by sea. We are always in the try to match your requirements of charges. Because for us your convenience, trust, and satisfaction are prior.
exccessible Tracking System
We understand your feelings, as it is a general thing to think all the time about your shipment when once it departs from the port of loading. If your belonging is precious, then it is precious to us, too. Here is an easy-to-use tracking system that keeps everything in place and on time. If any delays and other issues will come all of a sudden, then you get every minute of details, planning, organization, and updates. It is such a spontaneous way of taking follow-ups about the progress of your shipment.
Logistics is the field where you need to be proactive and up-to-date about market trends and techniques. Because this helps in widening your understanding to professionally and skillfully run your business via the source of shipment. So more understanding of the logistics market, you can only get from the forwarders. Master Movers will help you out in this scenario no matter where customers belong. Our professional team provides the best delivery process. Because we know all logistics in-and-out business tactics, hence from us you get a lot of benefits in understanding the market deeply.
Businesses can only run perfectly if your sole focus is on it instead of paying attention to mere things. The growth and improvement of your business are important. This could only happen when you continuously get customers.
Master Movers provide the best freight forwarding services for your convenience, which definitely grow your business more than your expectations. We manage all the exhausting and hectic shipments professionally and take care of all these essential little chunks of your business. So that you can manage your business, focus on getting more clients and manage all the dealings perfectly without being worried about the shipments. We extend your logistics connection by providing you with a supply chain. You can have a lot of options for getting ideas about shipping prices, and saving your money for long-term business.