Some Essentials for Handling Fragile Items During Packing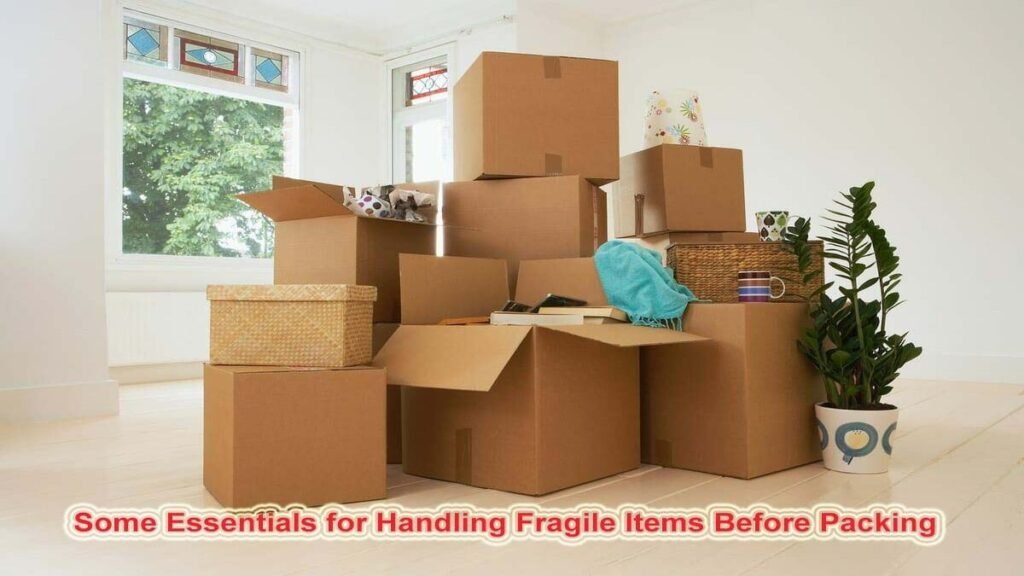 The box goes through many hands and operations during movement. As most of the people handle packing procs by themselves. Because they think that it is a DIY process. But in fact, it is one of the challenging activity before deciding for a move or shift to new location. If you are not careful, you can damage anything anytime while packing as well as during the transfer. It could be of any move such as office move, household move or many others. The best way to protect these items, especially fragile items, is to be conscious at every step of packing. Furthermore, properly pack them. These are important hints for beginners and for those who think handling items before going to move is an easy-to-do task.
Prepare Boxes Before Packaging
As you know you are going to move your household luggage, you must be well aware about the necessary formalities of packing goods. Before placing the objects in the box, make sure that the box is strong enough to protect the health of your items. In particular, you can increase the square, fix all the welds and angles below using the tape as well as with the process of padding. Bubble or thin paper is also an effective pillow on the side of the box and the bottom part. These all necessary steps will act as a safety guards for your items. It will definitely make your move stress-free.
Individual Packaging Of Items
Get an individual packaging for each element based on the material, shape, and type of size. Before the package, remove free parts, such as the cap, and beams separately. Furthermore, use a padding method to pack your items. Padding your items is one of the most crucial step you take to prevent your breakable items from breakage.
If you need Professional Home Shifting Services you can contact Master Movers.
It protects the most sensitive items with safe materials, such as the bubble wrap and tape film.
After wrapping, place a small object in your box, instead of placing small objects in a large box and merging them with other objects.
Original Boxes Utilization
Most fragile objects have boxes, so always store these boxes for later use. In addition, store original packaging materials. The original package provides the best way to transport thin objects, because the objects fit the square. If you cannot use the original package, start collecting the retail box you received. These packaging boxes are sturdy and durable for longer time. It will be beneficial to prevent your fragile items from any unnecessary damage. Priority is given to strong boxes and thick boxes, but you may need to increase the box with additional support.
Purchase Packaging Materials
With the standard and traditional way of packing, you can only pack items manually. There is little risk of damage and loss of such items. Regardless of the number of original packaging elements, you may still need to buy additional packaging materials. What you need to buy includes a number of cardboard, cut for a box, scissors, marks, signs, cigarette paper, or newspapers. And do not forget to buy a lot of bubble circles when using this material in almost all boxes. This will help you a lot in managing all packing chunks skillfully.
Indication on Boxes of Fragile Items
You must use an indication symbol such as arrow or mark on boxes. Marking boxes in which delicate items are packed, their placement while loading and unloading will be more convenient. The stickers work on the top floor or the side of the square as well, but the best option is to place the poster on all sides of the square. Use noticeable and simple messages that people who treat the box are recognized immediately. Another option is to use another colored tape or bubble in a box with sensitive elements.
Place Heavy Items at Bottom
In order to prevent your fragile items, you should be more organized mentally. Especially while executing your plan. You should place your heavier, bigger and stronger items at the bottom of the packaging box. So that you can place delicate and breakable items above all these heavier ones. This essential tip can save your time as well as increase the safety time of your items.
Dismantling Heavier Furniture
In packing, handling of large items is way more difficult. As these are hard to manage while packaging. One essential thing for packing heavier furniture items is to use sturdy packaging material. It will sustain the safety of these huge furniture items for a longer time. 
Dismantling all required furniture items, including fragile one, will facilitate you during the entire move. It will save your time when your items will go for Transportation Services. You can fix the furniture using a packaging bar or a bubble movie. After this, your items are ready to place for car carrier service directly.
Choose a Professional Packing and Moving Company
Handling fragile items could be more stressful if you would not go with pre-planning. Without an appropriate plan about how to manage fragile and breakable items carefully. There is much risk of damaging these items. so, the best and suitable way to address the entire moving process is through a professional move. And your move can only be a professional move if it is done by a professional Packers and Movers. 
Most of the household items are fragile which are handled under complete monitoring system of these companies. 
Master Movers will be your best choice if you want to manage packing delicate and breakable items. It has highly proficient and expert team of packing and moving. It is a professional packing, moving, relocating and storage company that will help you in your all issues coming during moving. Please contact freely to packers and movers in Lahore for reliable services.